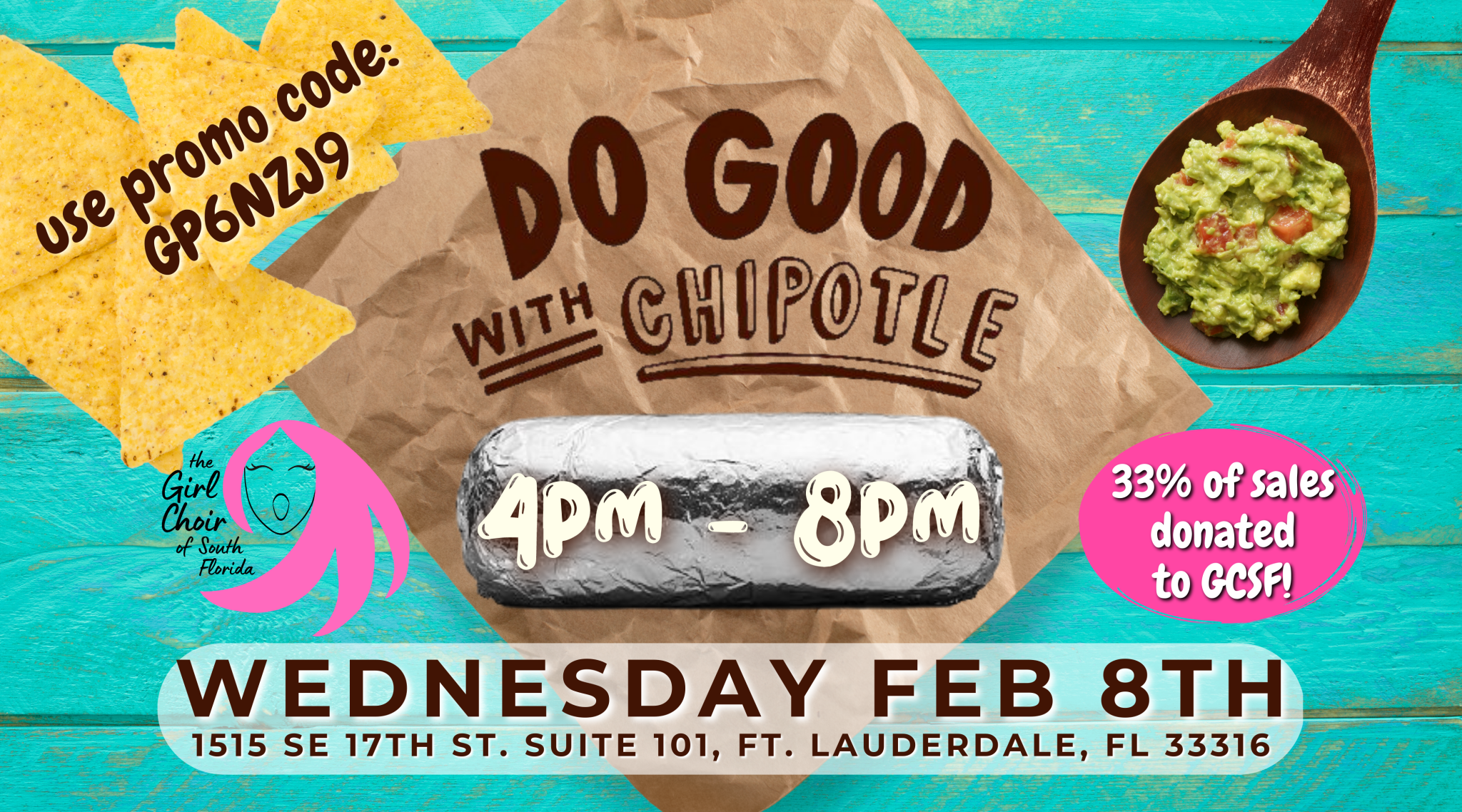 Fundraiser at Chipotle
Join us at Chipotle and support GCSF!
You can eat-in or order online using our Promo Code GP6NZJ9. Just remember to place your order on the official Chipotle app or website (not a third-party delivery app).
Invite friends & family and share this flyer to support GCSF one burrito at a time!