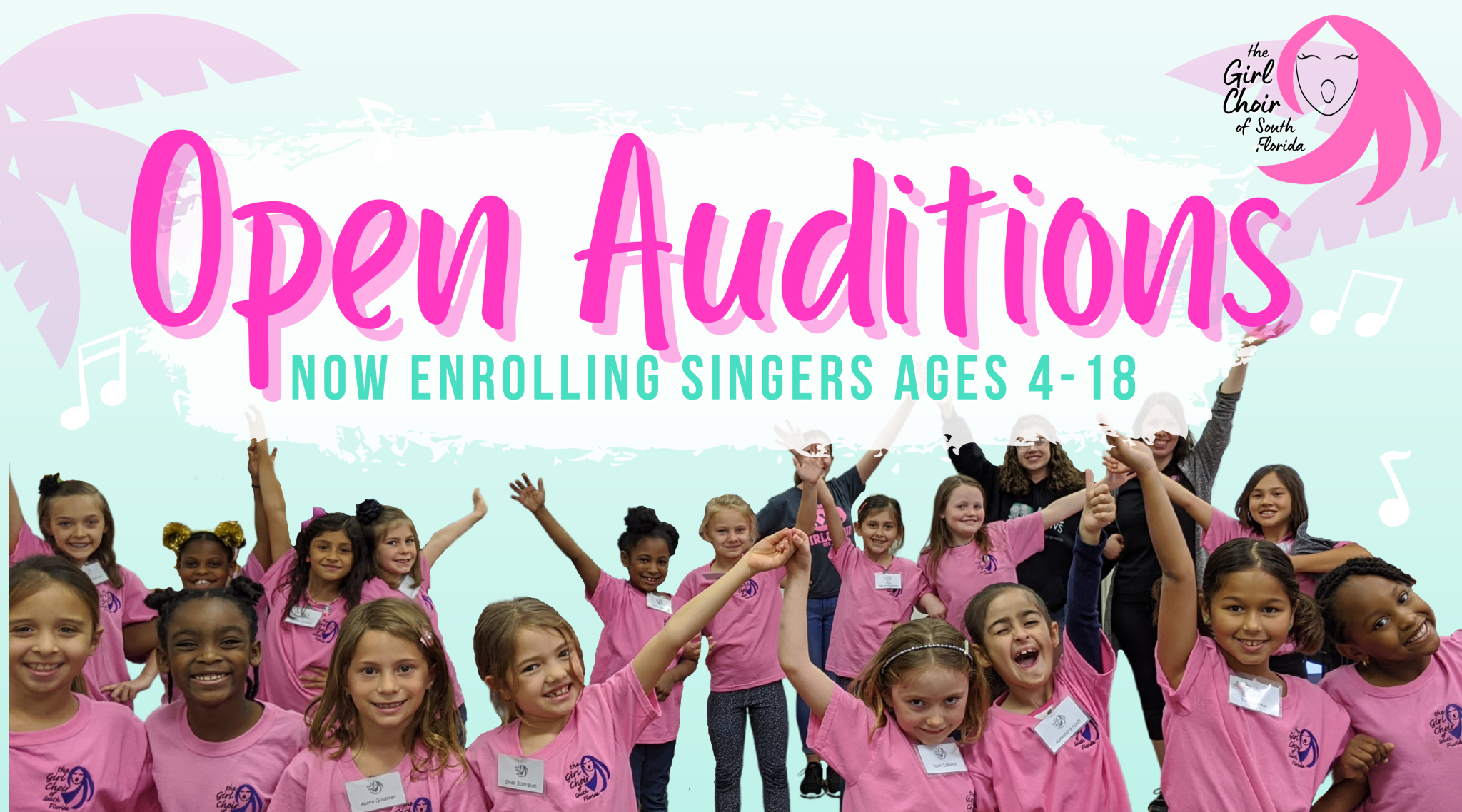 Open Audition
The Girl Choir of South Florida offers exceptional choral music training & education for children, ages 4 to 18 years old. No experience is required, but a love of singing and enthusiasm for music is essential.
Singers do not need to prepare anything for their audition. Our auditions take about 10 to 15 minutes and they are conducted in a relaxed, informal atmosphere. Singers are quickly taught some simple pitch-matching and rhythm exercises on the spot, and will be asked to sing a short, familiar song like "Twinkle, Twinkle Little Star" or "Happy Birthday." Singers will be placed in the appropriate choir group based on their musical skills, vocal maturity and readiness.
While singers are auditioning, parents learn all about our program from staff & volunteers who are happy to answer any questions!
Please review the information at https://www.girlchoir.org/join-us/ and submit our New Singer form to schedule your child's audition!