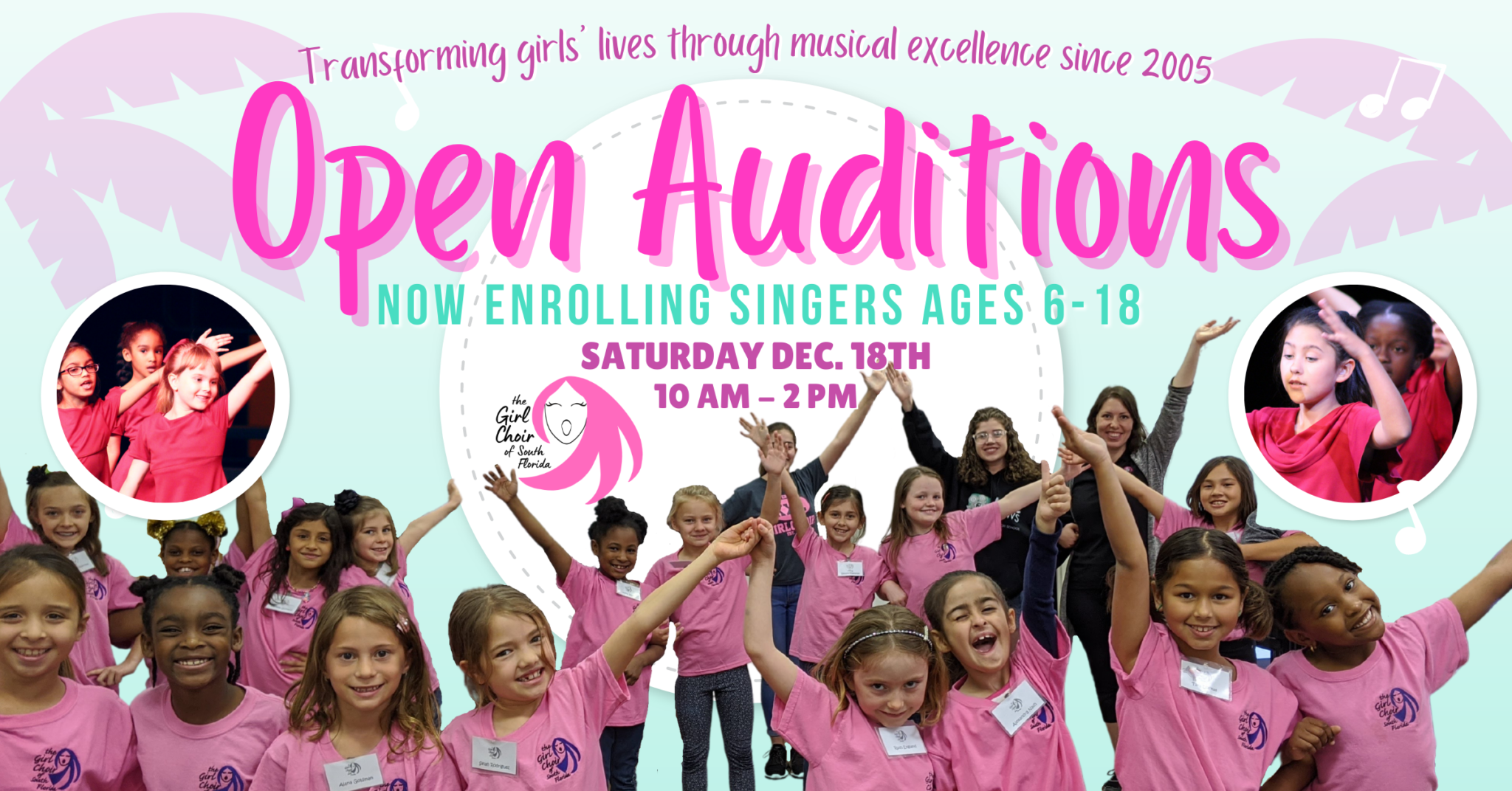 Open Audition
We're so glad that you're interested in our programs. The Girl Choir of South Florida offers exceptional choral music training for girls, ages 6 to 18 years old. No experience is required, but a love of singing and enthusiasm for music is essential.
Open auditions for new members (ages 6-18) are held in August, December, January, and May. You do not need to bring a prepared audition piece. Girls will be placed in the appropriate choir group based on their musical skills, vocal maturity and readiness.
The audition process will take approximately 30 minutes, including an overview presentation of the Girl Choir.
Please review the information at: https://www.girlchoir.org/join-us/