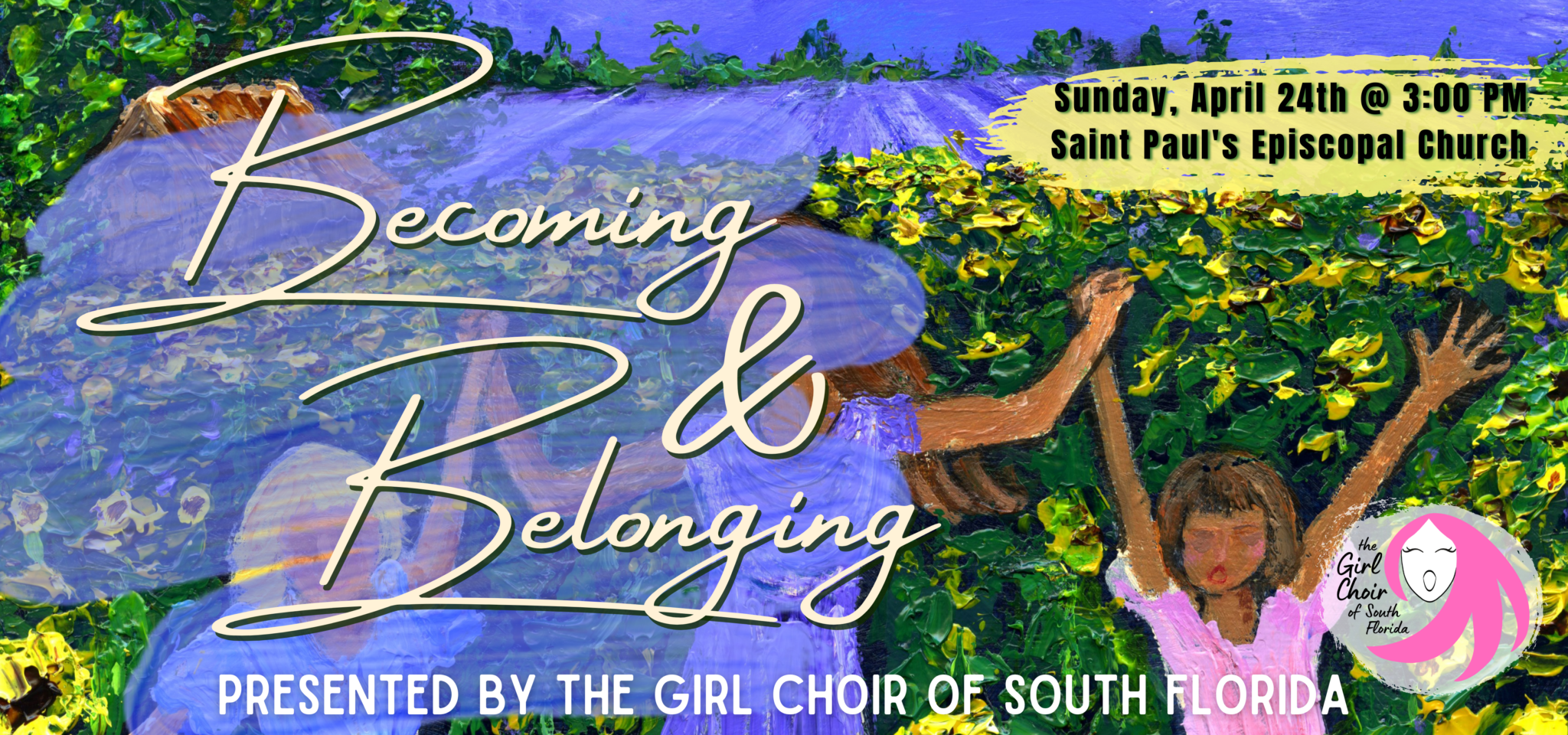 Becoming & Belonging
Our premiere ensembles, Concert Choir and Chamber Singers, will present their full Spring programs. The concert, entitled Becoming and Belonging, is an exploration of our sense of place and a celebration of self discovery.
Tickets will only be available for purchase at the door for $20.00. Ages 18 and under may attend at no charge!