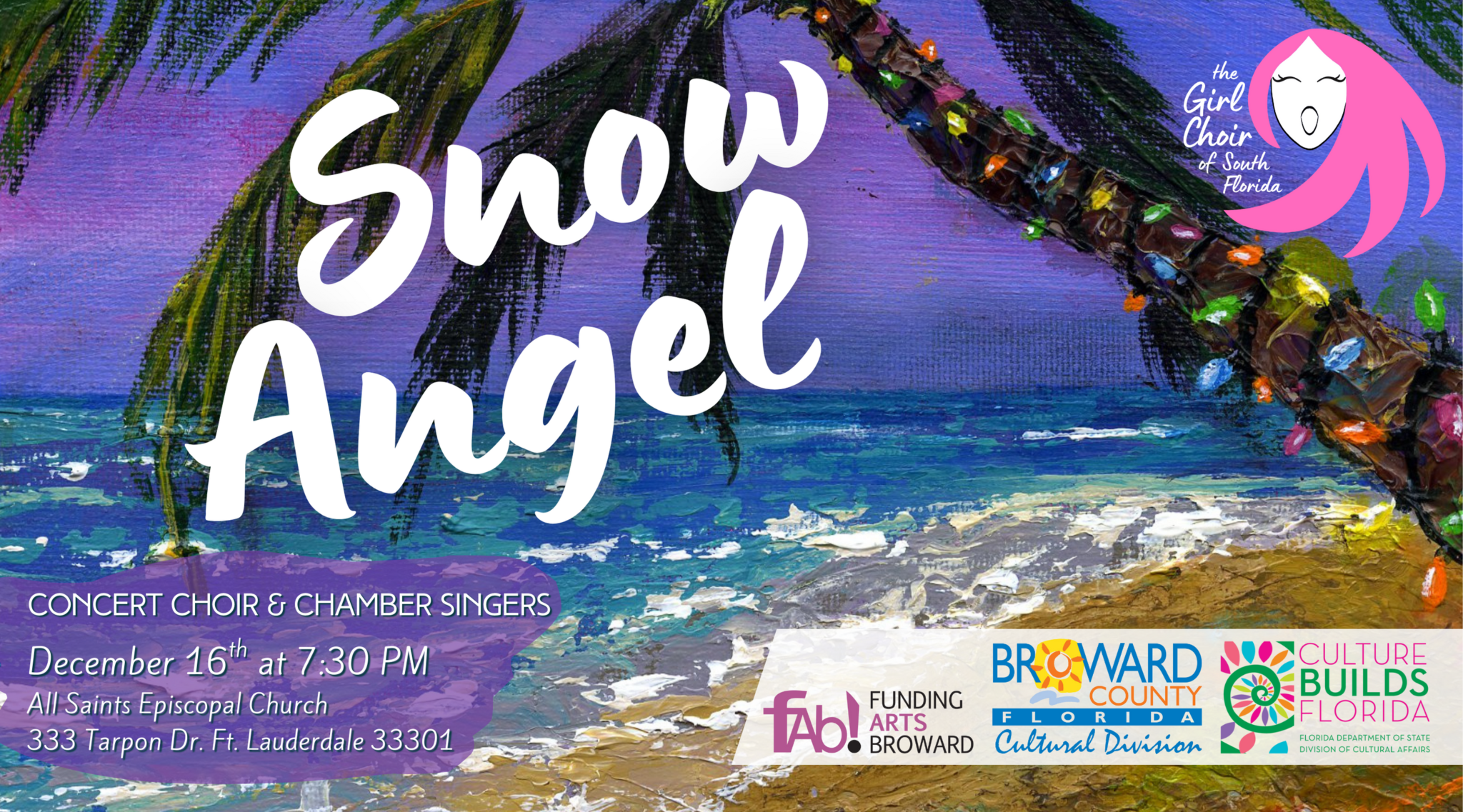 Snow Angel feat. Concert Choir & Chamber Singers
The Girl Choir of South Florida's premiere performance ensembles, Concert Choir & Chamber Singers, are proud to present "Snow Angel". This evocative collection of choral works explores themes of love, rebirth, and beauty ; reminding us to stop and acknowledge the "angels" in our lives who work to make the world a gentler and more magical place.
Our program includes holiday favorites from a variety of traditions and genres while featuring professionally choreographed works from the pop, jazz, and musical theater styles. In each piece, we invite our musicians and listeners to appreciate and enjoy the tender and joyous moments of winter.
Featured composers include Sarah Quartel, Gwyneth Walker, Robert Schumann
Tickets on sale NOW!
CLICK HERE to reserve your tickets for Friday, December 16th.