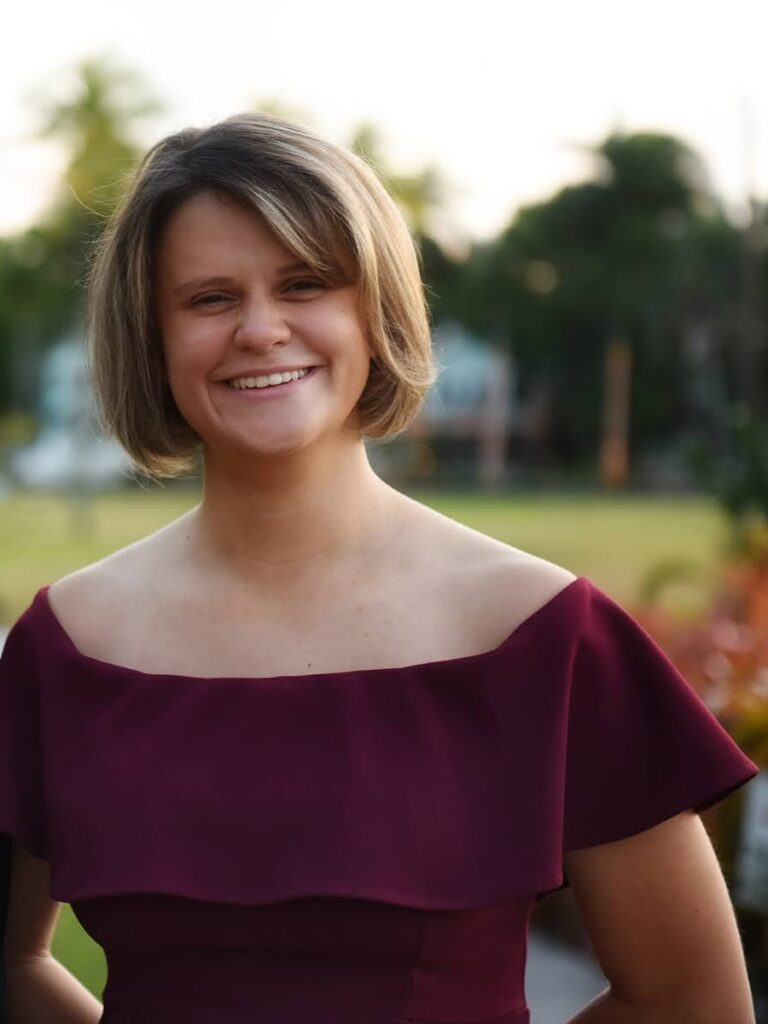 Artistic & Executive Director
Sylvia Rose Aycock is a music educator who believes that young people deserve to be heard and feel empowered to share their stories and perspectives. As the artistic director of the Girl Choir of South Florida, she is devoted to creating beauty in the world with her colleagues and student collaborators.
Sylvia joined the artistic staff of the Girl Choir of South Florida in 2017, and has worked to bring together ensembles as diverse as the vibrant South Florida community she calls home. Under her leadership, the Girl Choir has performed with the Lynn Philharmonia, Master Chorale of South Florida, with the alt indie rock band KIDS, and on WLRN's Folk & Acoustic Music radio program. 
Born and raised in Fort Lauderdale, FL, Sylvia had her first singing experience with the Girl Choir of South Florida when she became a member of the choir in its inaugural season. Sylvia earned her Bachelor of Music Education degree from Florida State University where she was awarded several grants to conduct research on community music education in Brazil, and completed her honors thesis on the topic. Applying what she learned in her research, Sylvia started a choir at the PACE Center for Girls in Tallahassee, FL.
Previously, Sylvia taught middle school and high school chorus in Orlando and Boca Raton, where her students regularly received high ratings at district and state assessments, and traveled to perform in the Heritage Music Festival in New York City in 2019. 
She continues to sing locally with the choir of All Saints Episcopal Church and with the Festival Singers of Florida under the direction of Dr. Kevin Fenton. She is an active member of the American Choral Directors Association and Chorus America.