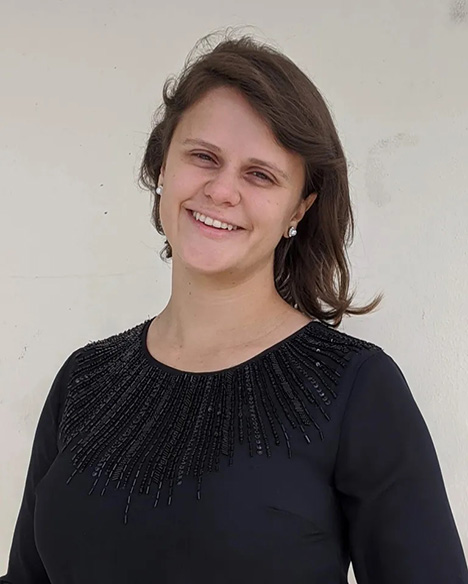 Artistic Director
Concert Choir and Chamber Singers
Sylvia Aycock started singing at age of 11 with the Girl Choir of South Florida, joining the group in its first season. While she was a student at Girl Choir, she earned the title of Figlia di Coro and acted as a rehearsal assistant for the Primes Choir until she graduated.
Ms. Aycock went on to earn her Bachelor of Music Education degree from Florida State University where she won several grants to conduct research on community music education in Brazil, and completed her honors thesis on the topic. Applying what she learned in her research, Ms. Aycock started a choir at the PACE Center for Girls and served as the Chorister Assistant at St. John's Episcopal Church in Tallahassee, FL.
Formerly, Ms. Aycock directed five choirs comprising a total of 200 students at Eagles Landing Middle School in Boca Raton, Florida. Her students regularly received high ratings at district and state assessments, and traveled to perform in the Heritage Music Festival in New York City in 2019.
Ms. Aycock is an active member of the American Choral Directors Association and Chorus America. She continues to sing with the Festival Singers of Florida under the direction of Dr. Kevin Fenton.
Ms. Aycock is honored to be shaping the future of Girl Choir, teaching and continuing the traditions that helped shape her.
Register with the The Girls Choir of South Florida!
Join the premier singing ensemble for girls and young women ages 6 through 18. For More information call 954-533-9227